Punchdrunk is split into two companies - the charity and the commercial venture - so it's important to use the right narrative for the right audience.
Within the charity, the audience includes those in education, the theatre industry and fans of Punchdrunk shows, so I tailor each messaging depending on what it's about and who it's targeting.
Goal:
to pro
mote and share Punchdrunk's current productions, events and resources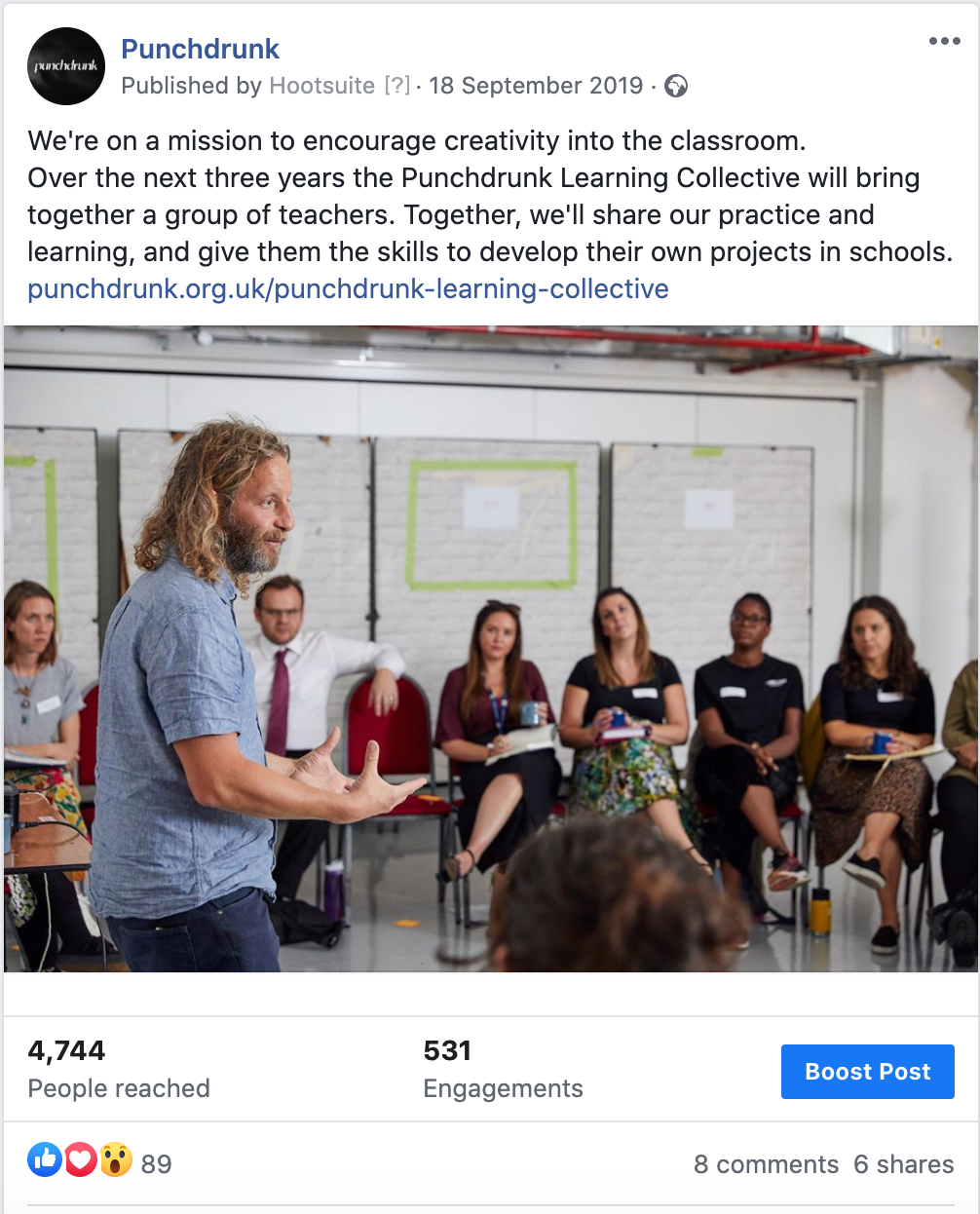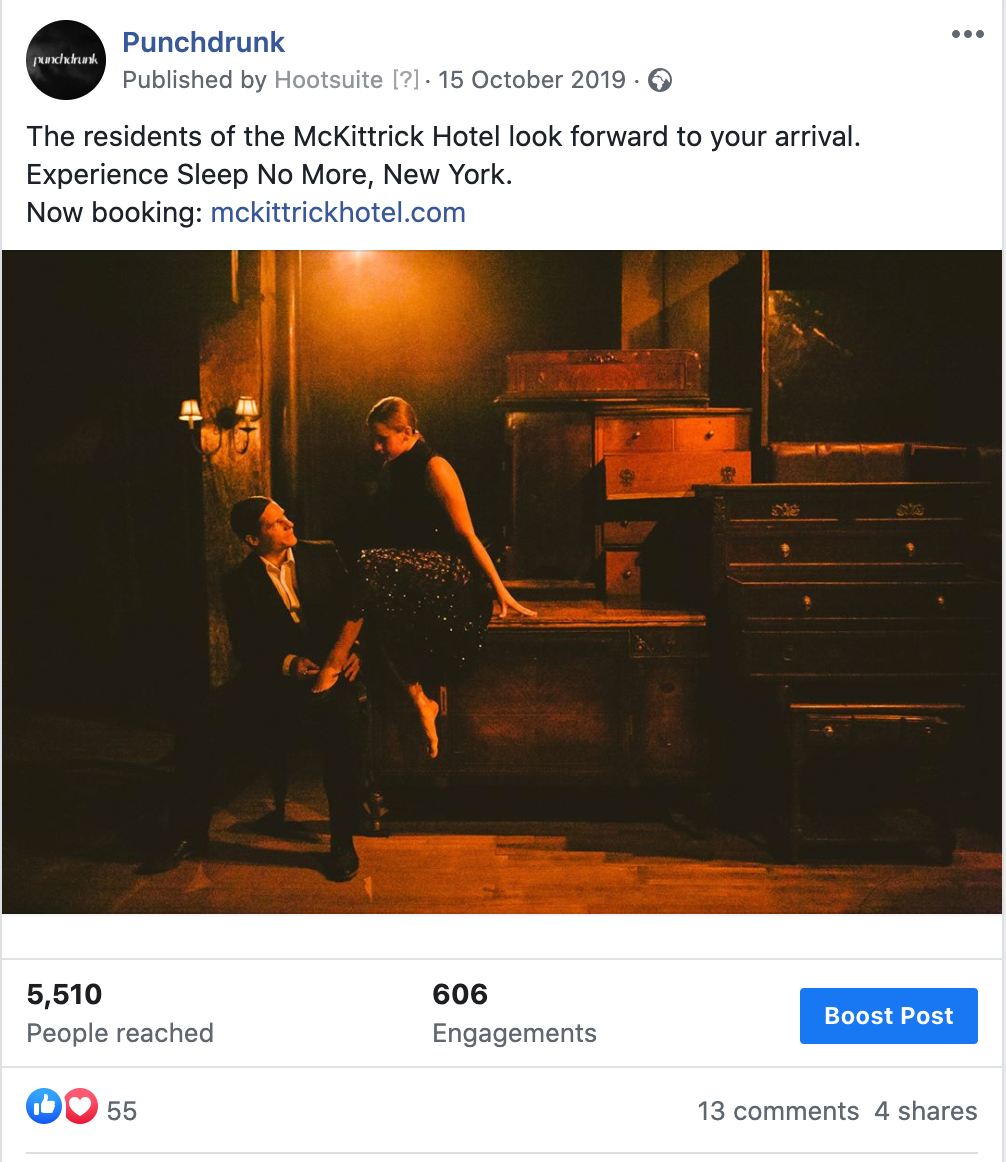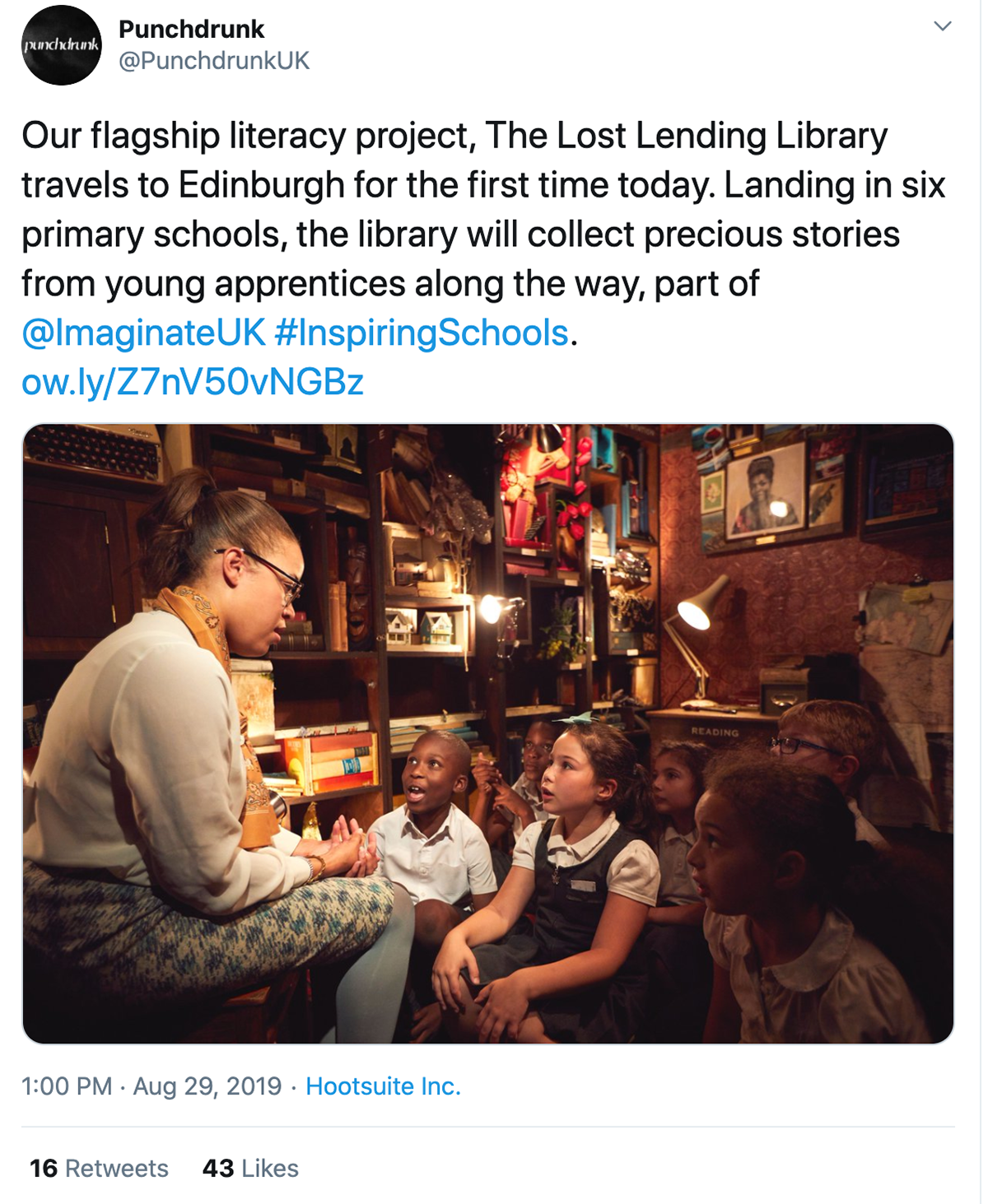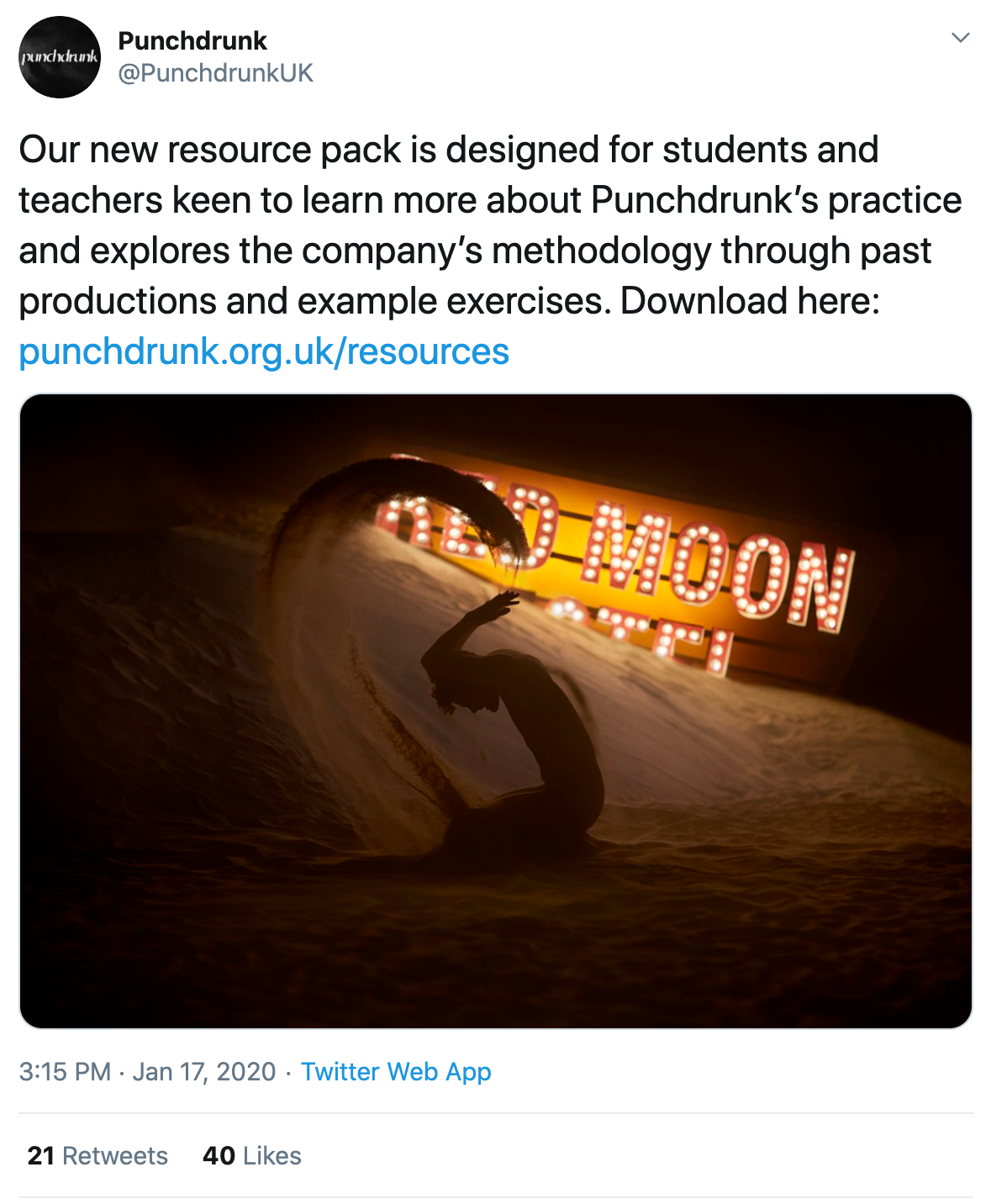 Goal:
to reach fundraising goal
Result:
Achieved fundraising target and developed social media assets for future use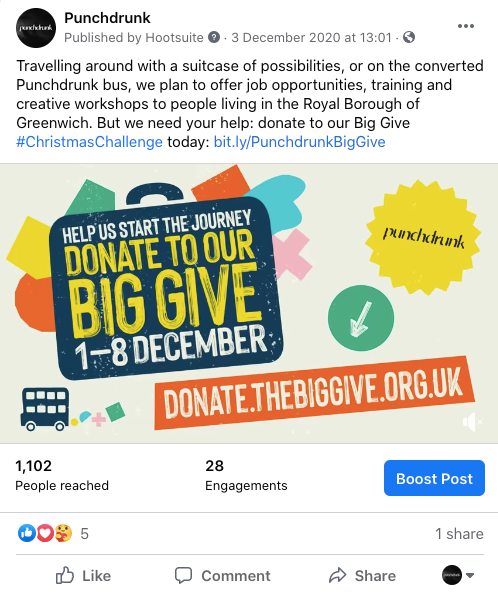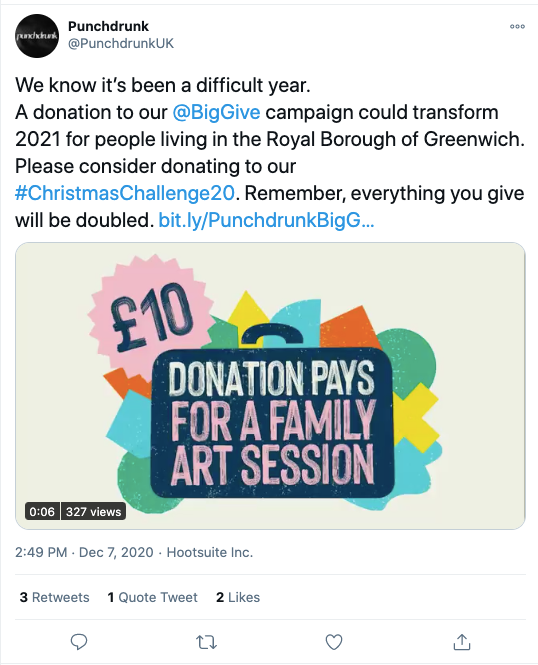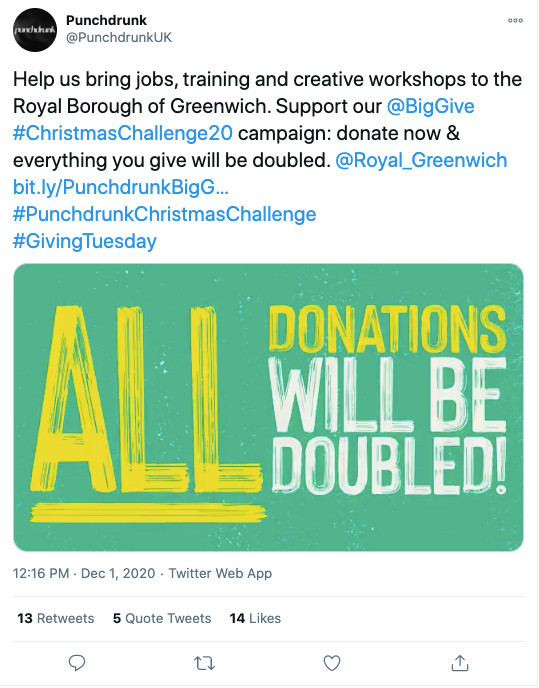 - Developed a social media plan using a content calendar
- Wrote marketing copy for social media, newsletters and web
- Edited digital assets in different formats - GIFs, Instagram Stories and layered images via Photoshop
- Scheduled daily social media posts to build awareness and engagement
- Created paid social media ads on Facebook and Instagram and targeted to relevant audience
- Split email marketing list into segmented groups and altered copy accordingly
Having watched Sleep No More during a press trip to Shanghai, I am able to use my experience to work with the SMG Live team on marketing the show to an English-speaking audience, whilst ensuring that it also translates well to the local Chinese audience. 
Shared on SMG Live's WeChat and Weibo, the language is theatrical, mysterious and in keeping with the Punchdrunk style.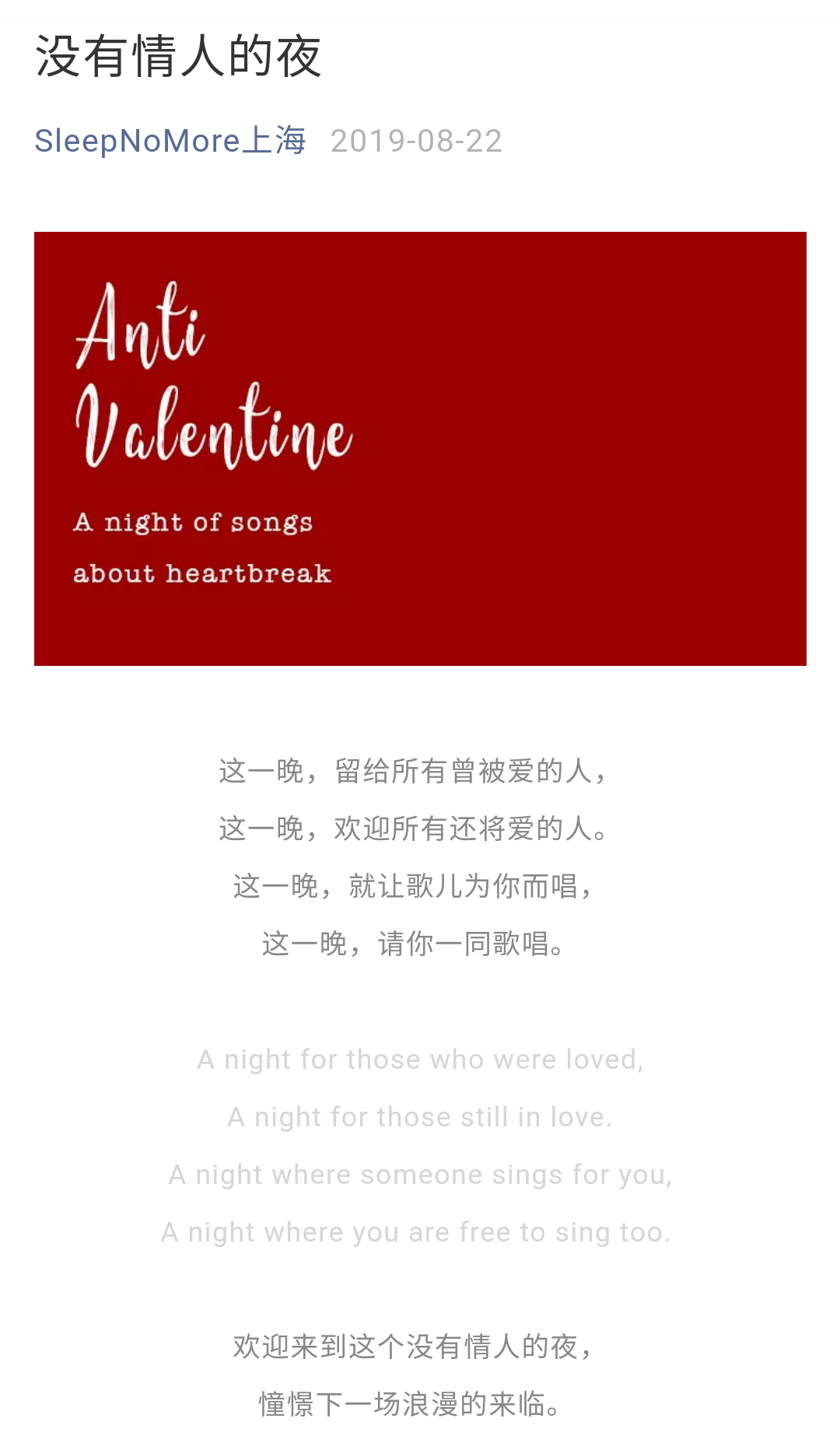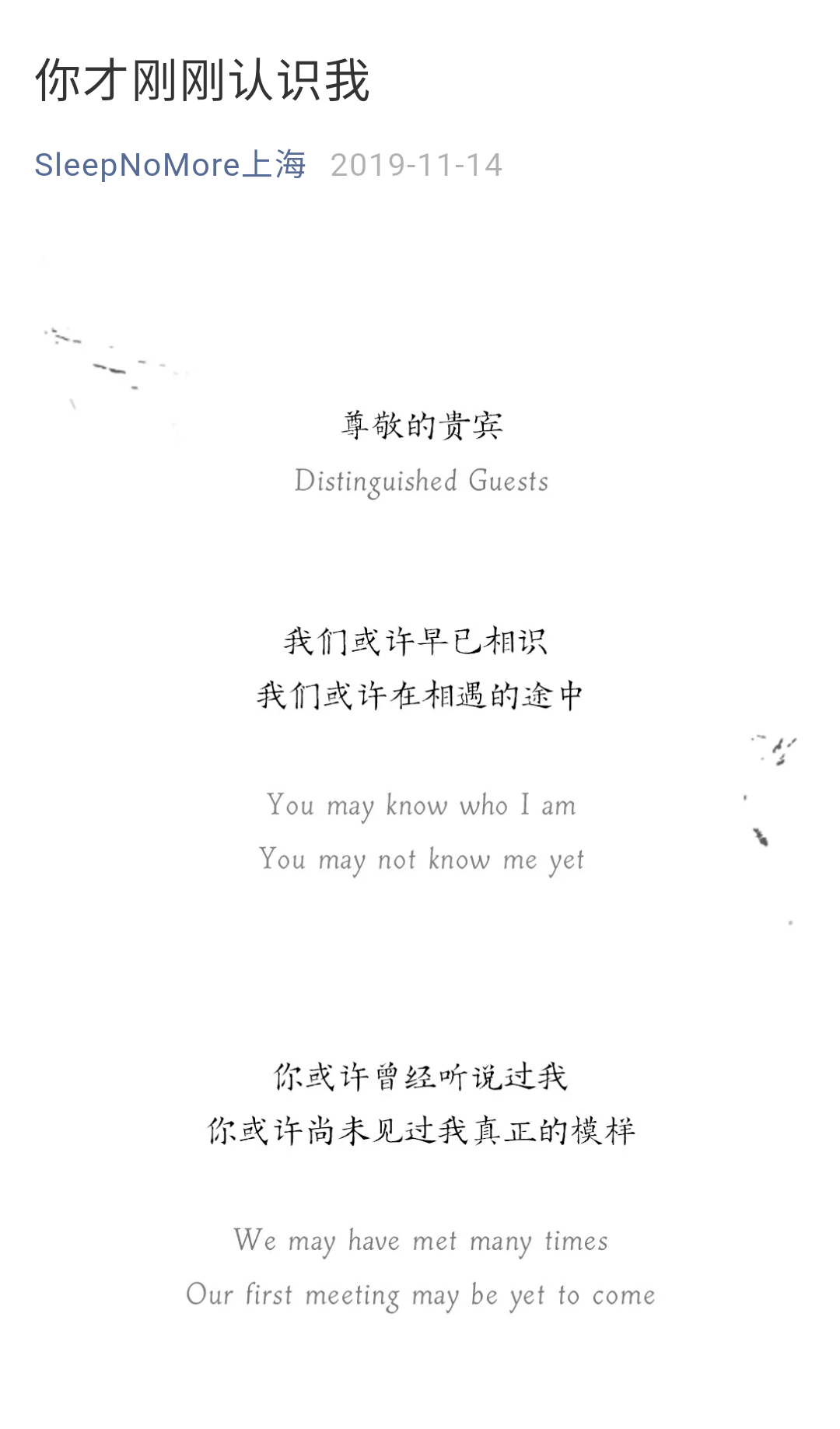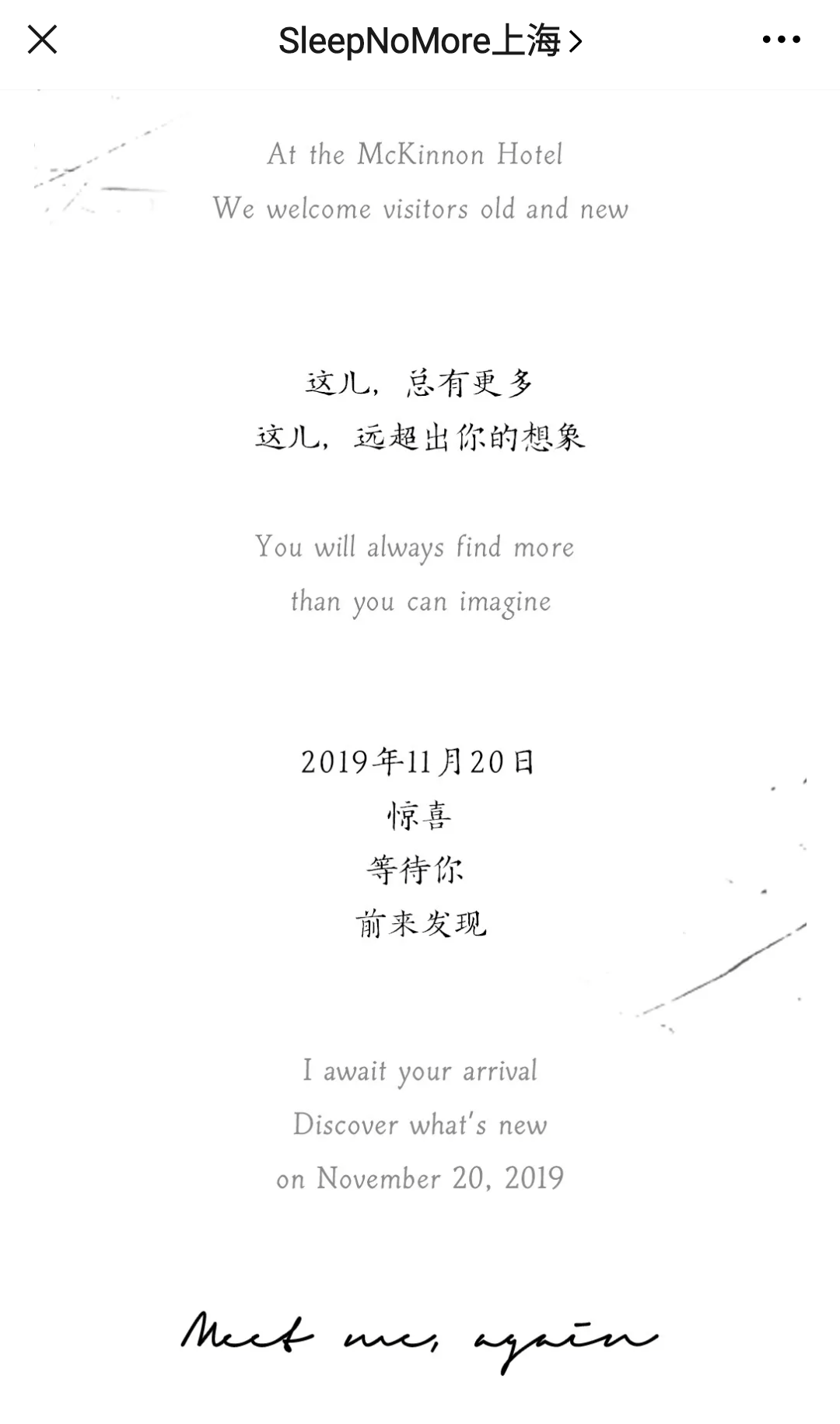 LIFT Festival (London International Festival of Theatre)
LIFT is a very open organisation with a laid-back tone of voice, so I kept the language fun and informal to keep the audience engaged. Using a social media calendar, I planned and scheduled socials for any relevant hashtags, adding personality through GIFs and emojis.
Goal: 
To
launch the festival online and promote events and performances
Result:
Successful digital launch with a high level engagement including ticket sales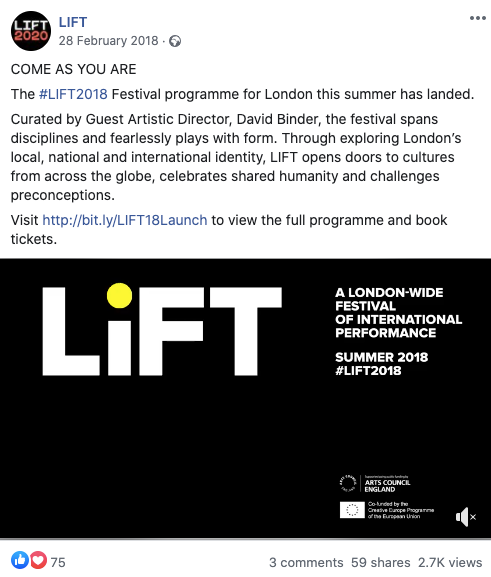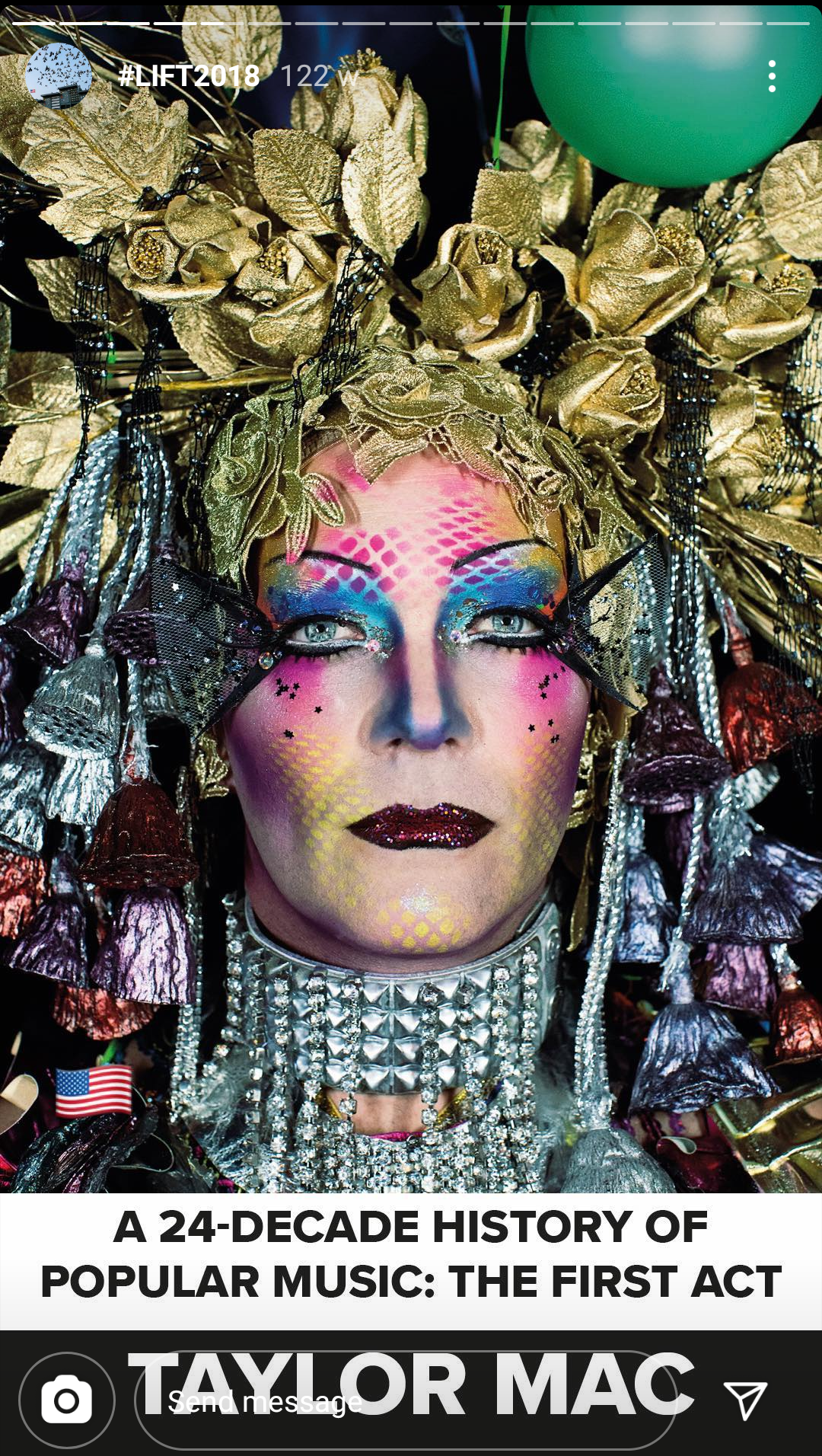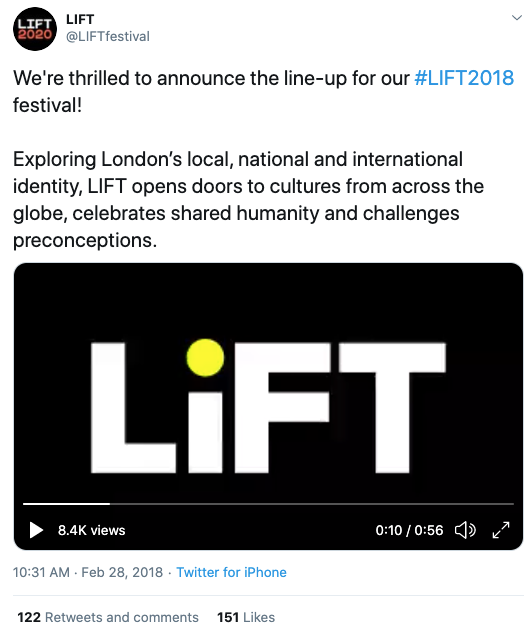 - Created a social media content calendar to draft content
- Created visual assets for each show using InDesign and After Effects
- Scheduled content throughout the day for each platform using a content calendar
- Monitored audience responses and interacted through likes and comments
- Sent visual assets and social media guidelines to partners to keep communications and branding consistent
Goal:
promote
upcoming events and performances to boost sales and awareness
Result:
Generated an increase in engagements on social media. Averaged 44 daily mentions on Twitter throughout the festival month versus 10 during the previous month.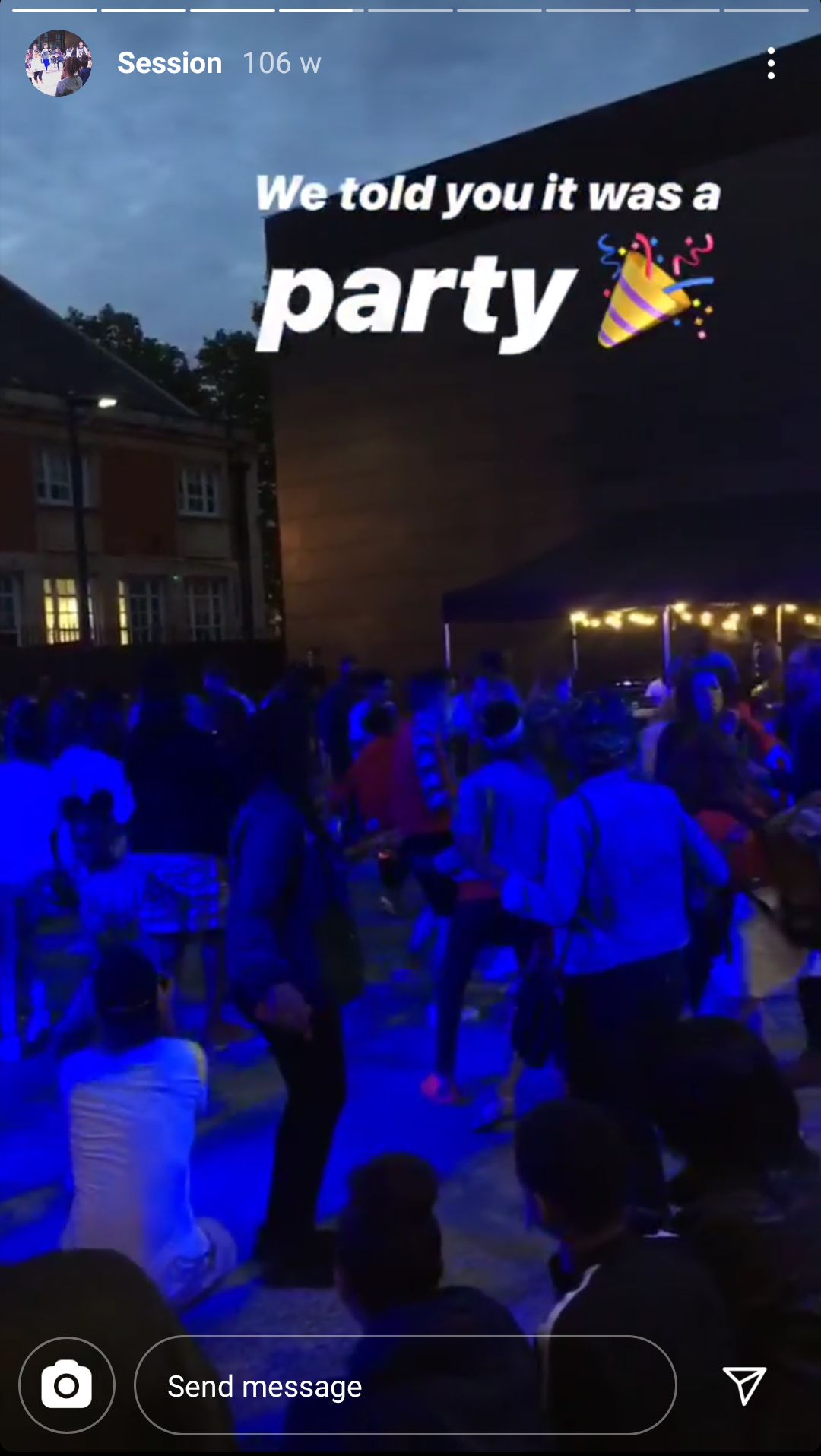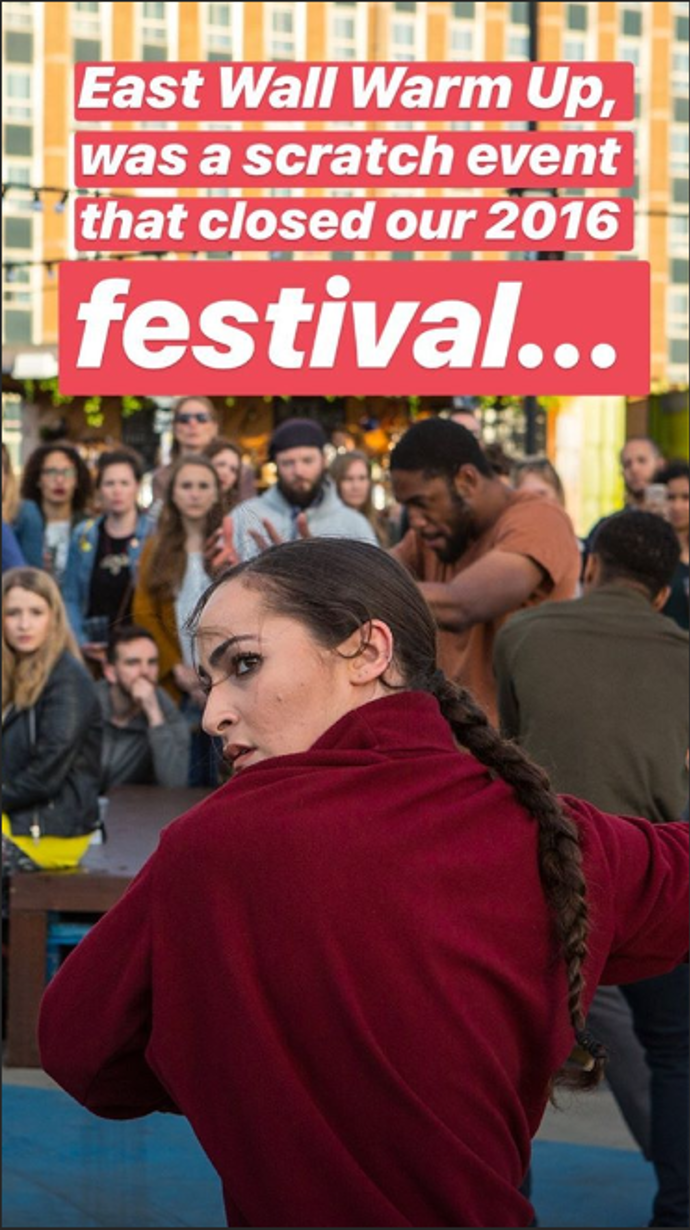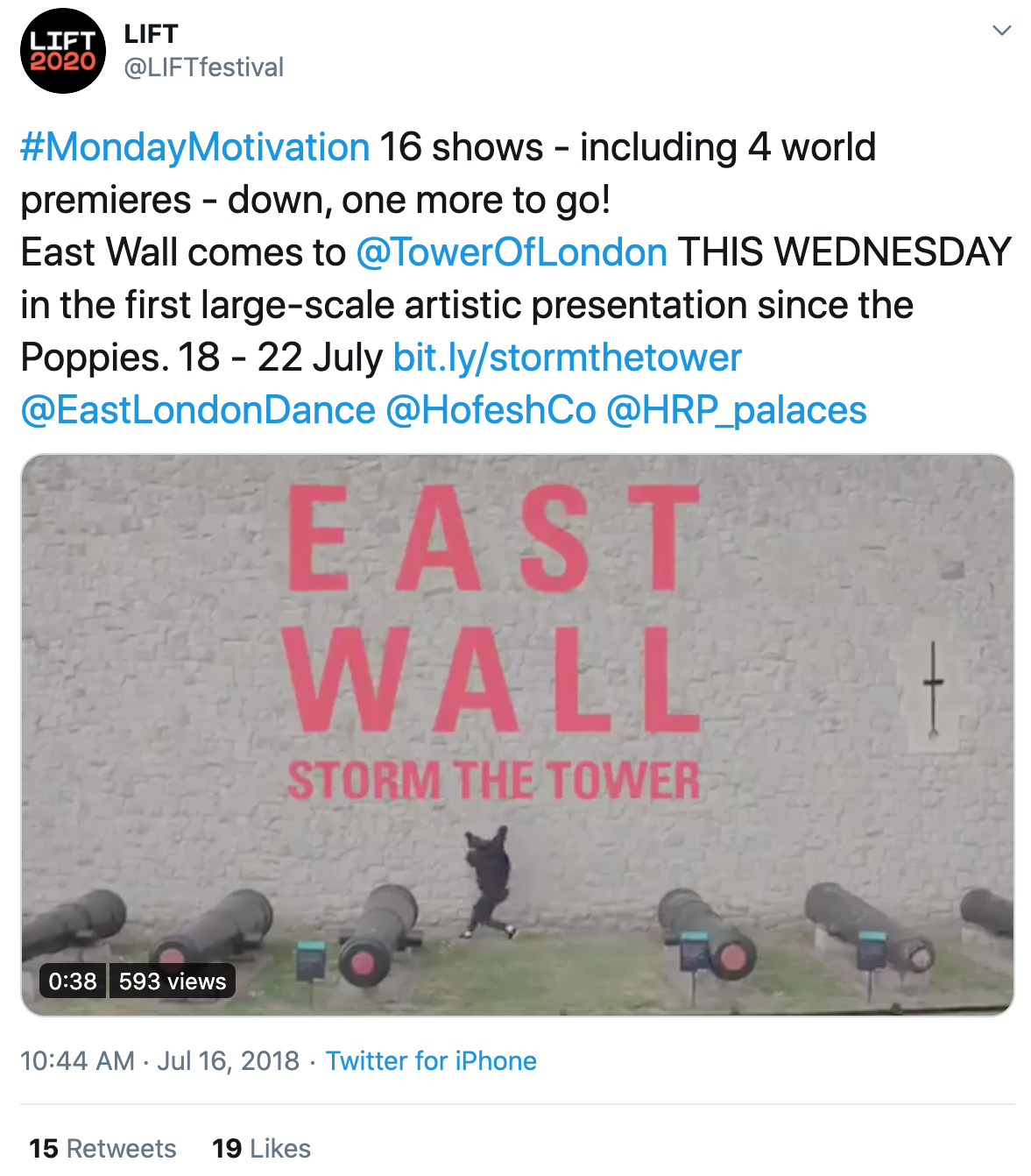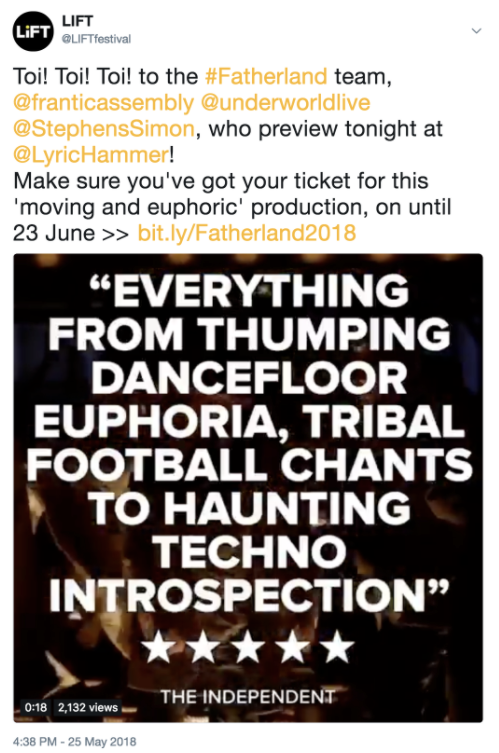 - Repurposed existing content such as artist interviews and previous work
- Scheduled daily posts to keep an active and engaging social media presence
- Reached out to festival partners and existing contacts to participate in reciprocal marketing
- Monitored analytics to measure success of posts and area of improvement
- Collaborated with artists, photographers and videographer to create high quality content
- Wrote blog posts to increase content available for use
- Live reportage from events and behind the scenes on Instagram Stories and Twitter 
National Theatre Productions
Macbeth
Under 26's campaign
Goal:
prov
ide tour venues with social media assets to use for the Under 26's campaign for the production of 
Macbeth.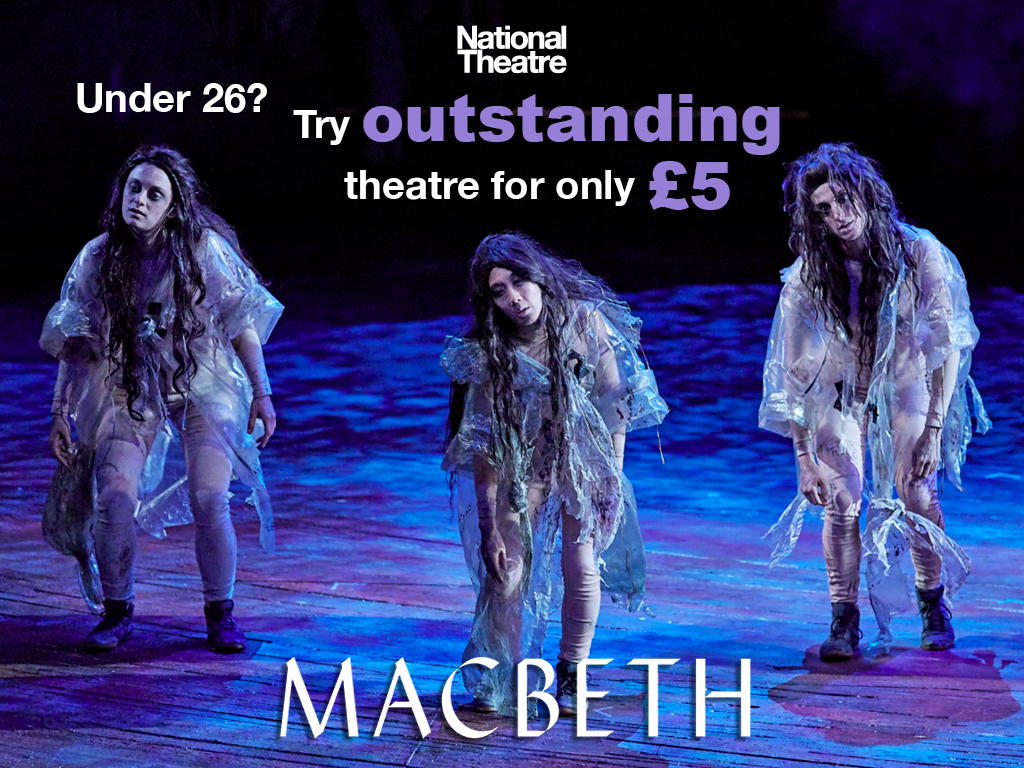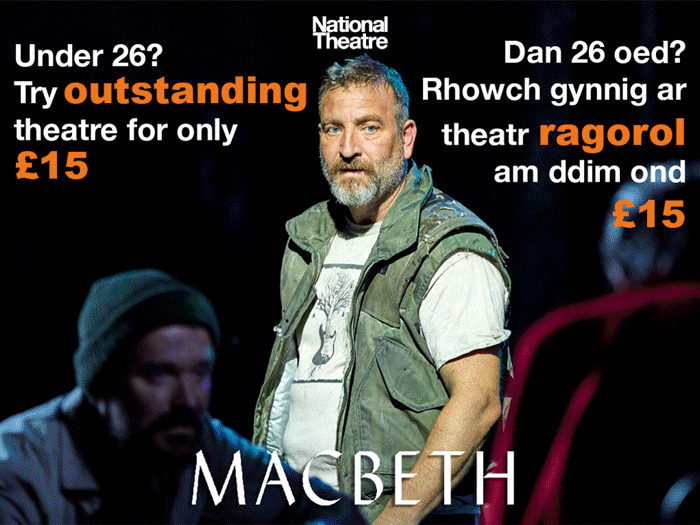 The Lehman Trilogy
opening gift
I was asked to recreate a dollar to be gifted to the cast and crew of the London production of 
The Lehman Trilogy.
I created it in Photoshop and included assets and notes from the show.
​​​​​​​